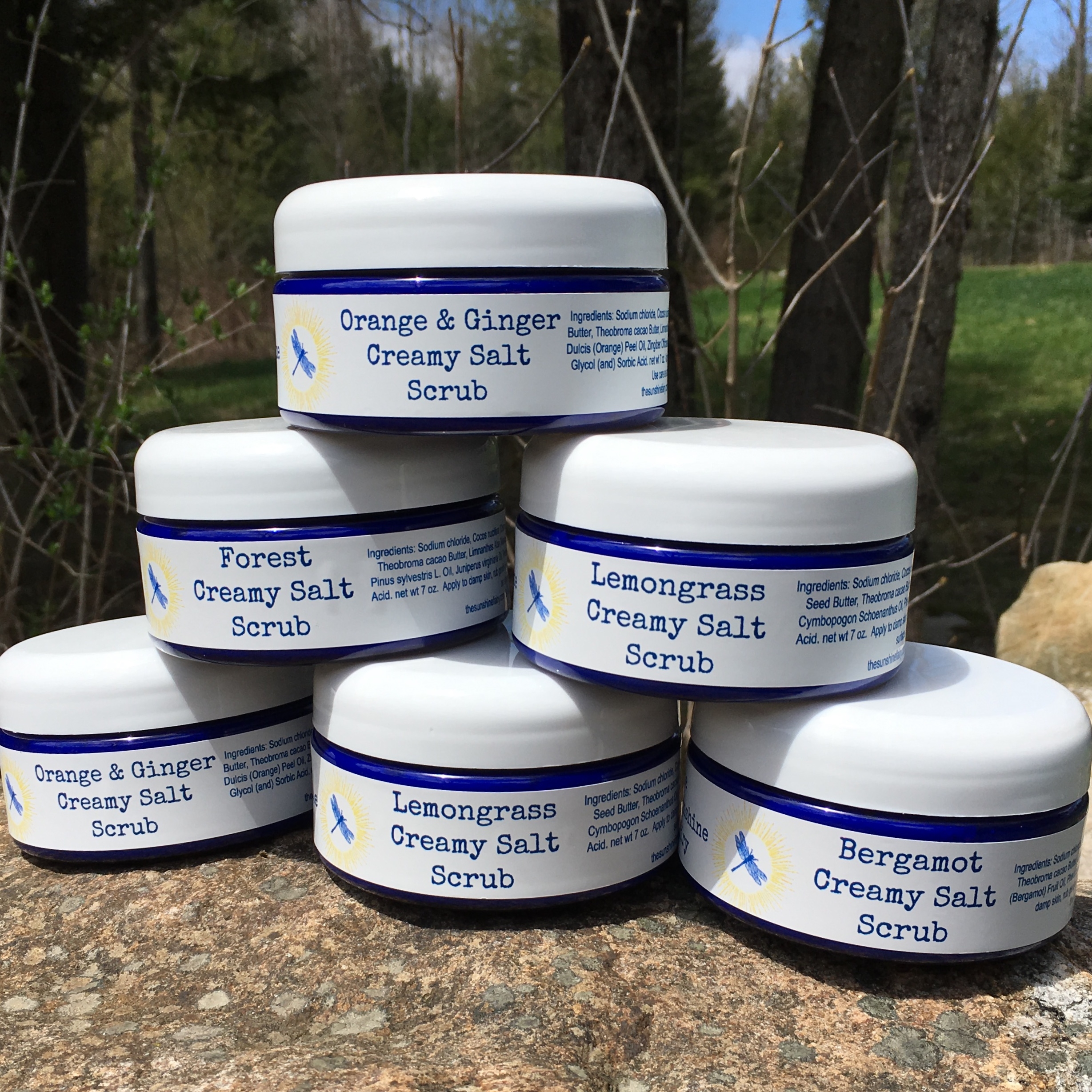 Creamy Salt Scrub
I love this salt scrub! I used to say it was great for feet, but honestly...I use this all over. I use a finer grain salt and it's really quite gentle, in fact I use it in place of shave cream on my legs for shaving. The base is a blend of fine sea salt with coconut oil, mango butter, cocoa butter, and meadowfoam oil. **It can make you slippery or your shower slippery, so please be careful!**
Currently available in the large 8 oz jars, which hold about 7 oz by weight.
Bergamot is the flavor found in Earl Grey tea, similar to lime. It's a wonderful bright note!
Forest is a blend of Siberian Fir, Pine Needle, and Virginia Cedarwood. Reminiscent of a walk in the woods, it's very grounding.
Lemongrass has an herbal lemon scent, bright and joyful. The scent is longer lasting than a citrus would be.
Orange & Ginger is a combination thought to boost abundance. Ginger is also wonderful for anyone who might experience nausea from morning sickness or chemotherapy. It has a bright & fresh scent.